Easter is April 1st
Proudly serving Hialeah and the surrounding areas for over 50 years. Also known as Cypress Gardens. Jack Grosclos specializes in Original arrangements, made to order. You tell us what you have in mind and we will make it a reality. Need it delivered too? Just let us know where and we'll make sure it gets there when you need it to.
We also do events, such as: weddings, corprate meetings, family reunions, sweet sixteens, quinceñeras, and much more.
Need a sympathy arrengement for a lost loved one? We can create something special just for you or you may take a look at our sympathy pages and we can re-create one that you like.
Located near Amelia Earhart Park and Milander Park on Palm Avenue in the shopping center Where National SuperMarket is Located.
¿Necesitas ayuda en español? Por favor, consulte nuestra página En Español que se encuentra a la mano derecha o llame a Jack directamente a 3058224911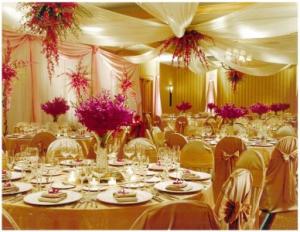 The Golden Orchid Ball
Fantising about a romatic evening such as this? This exquisit look can be yours for your special day. Just Call Jack, hes got your back.